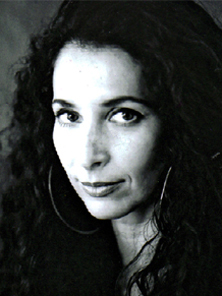 BIO
Zohar is Canadian at heart, Brazilian by birth, and Kabalistic in philosophy.
She studied painting, theatre, classical piano and ballet. After completing her Chemical Engineering degree in Brazil, she apprenticed under Masters of visual art and mixed-media.
Breaking from the social conventions of her history, she traveled the world to pursue different cultures and remote lands. Her diverse eclectic interests range from astronomy to antique Tibetan Thangkas, that she restored in Paris. 
Living in Vancouver, she studied at Emily Carr Institute of Art and Design.
ARTIST STATEMENT
My paintings are fluid, transforming back and forth between the abstract and figurative. I am drawn to subject matter which allows my exploration of drama, beauty, mystery and sensuality.
Employing a range of materials and painting techniques, I build compositions to suit the nature of a subject. Sometimes these are highly worked and textural, appearing weathered and aged, like some forgotten fresco. Other times my work is more about the gesture, using the brush to evoke expressions.  I seek to conceal, to hide, and work history into the layers.
Drawing from my life history, I project my passions for Tibetan art, Mysticism, the Kabbalah and Astronomy into my paintings.
"The realm of the artist is the frontier between the tangible world and the intangible one."
Federico Fellini